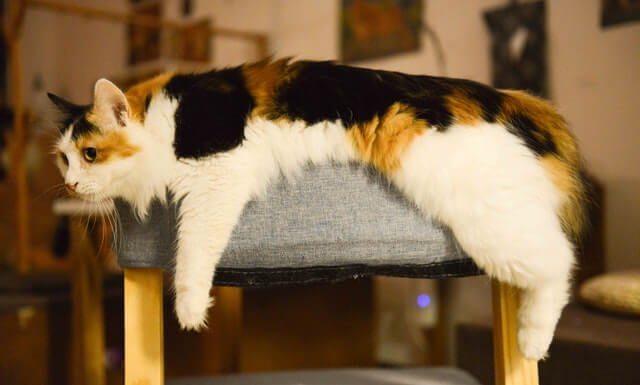 A pet insurance helps you to be protected against unexpected events and costs, related to your cat. Typically cat owners have an insurance to cover their vet bills. However, there's more you need to know about pet insurances, before choosing one. It's a good idea to compare different insurance plans before committing, as there are many different pet insurance products out there. So what should you take into account, when choosing a pet insurance for your cat?
Have you considered liability, in case your cat breaks something valuable or causes an injury to someone else? A good liability cover helps you in such unforeseen circumstances. However, typically insurers specify that the policy owner should not admit liability.
Some policies cover the cost of a cattery if you need to go into hospital.
Will your cat have access to the outdoors? This can increase the risk of injury.
Are you preparing for behavioral problems? Sometimes you would like to see a vet or a specialist to take care of any issues that may arise.
Just like us humans, cats may need emergency treatment when traveling abroad.
Some insurances cover euthanasia if your cat needs to be put down.
What types of pet insurance are there?
Lifetime insurance is the most comprehensive pet insurance type. You pay annual premiums and the insurer covers your costs regardless of your cat's age.
Annual cover is paid for 12 months on a rolling basis. This policy type lets you choose a more affordable cover each year, if you wish. The cover is however less comprehensive. If you adopt a senior cat, it may become harder to find a good and cheap insurer, as your cat gets older.
Accident only: this is a basic level insurance type. Accidents are covered but illnesses are usually not included in the pet insurance.
Which vet bills does my pet insurance cover?
The terms can vary quite a lot, so do check your policy first. Pay attention to detail, such as what can be claimed for, how much will you get compensated and for how long.
Here are some veterinary services your pet insurance may cover:
Treatments for illnesses, injuries and treatments for accidents
Hereditary and congenital conditions. Just make sure that your cover is unrestricted
Dental care
Long-term conditions – typically covered only by the lifetime policies
Alternative treatments, such as physiotherapy
Costs related to breeding risks
What else do I need to know about pet insurance?
Consider these following topics, before buying an insurance policy for a cat:
Pet insurance may be harder to find for senior cats due to their age.
Make sure you declare all pre-existing conditions, or the pet insurance may be void. You can still find an insurer for a cat with a pre-existing condition. However usually that condition is not covered.
What is the excess amount? Excess is the amount you have to pay yourself up front. The excess may be a percentage or a flat fee. Try to avoid those pet insurances that increases the excess when your cat ages.
Use a pet insurance comparison tool to find the most affordable deal that has the best possible coverage for your budget.
Want to learn more about Frankie's Feline Fund? Click here for references, interviews and more.